Small and medium business is the mainstay of the Indian economy. Their contribution to the industrial output is approximately 45% while the GDP is 40%. Such is the dominance of this sector, the Government and well as private lenders have tailored suitable credit solutions which not only help business ventures to sustain and thrive but also offers opportunities to expand and explore new ventures. The primary lenders catering to business loans in the country are the banks and large NBFCs who offer customized business loans. The horizon is now breached by Fintech companies with innovative products that are becoming the norm of the day with evolving business trends and patterns.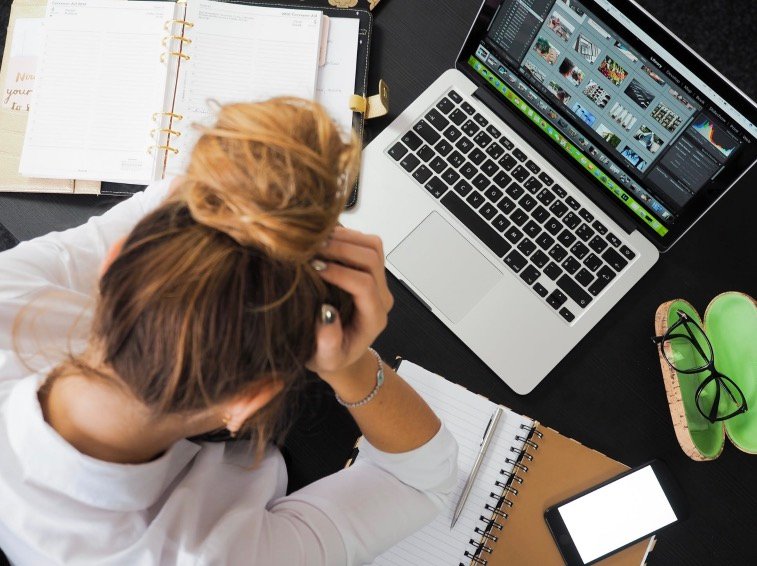 The need for Business Loan:
Every business needs capital not only to launch but also to sustain and grow. The lenders have products to cater to every need. Traditional business loans are there to stay, but modern trends indicate a different lending roadmap, which many of the lenders are currently adopting to attract prospective borrowers. But the factor that becomes primary on contemplating a loan is business loan eligibility. It is important to note that there are some general criteria as well as specific for customized business loans. Even the business loan interest rate sometime varies based on whether you qualify for a small business loan or there is a deficiency.  This is particularly true for a credit score, in which the banks are extremely rigid as compared to Fintechs.
How to check for eligibility for a small business loan?
While every lender provides an online Eligibility Checker Tab, it is prudent to learn about the different types of business loans in the market and eligibility criteria in each, to ascertain whether you qualify or not. In this context, it is pertinent to point out that the New-age NBFCs, especially the digital ones, are more liberal in their approach. We shall highlight them here. The other primary feature of business loan eligibility norms are the qualifying enterprises which are engaged in activities related to trading, manufacturing, and services with the following ownership:
Self Employed Professionals / Proprietors

Partnership Firms

Private Limited Company

Limited Liability Company
Short Term Small Business Loan: These are ideally suited for working capital needs as well for expansion and diversification with tenures up to 2 years.
Eligibility Criteria:
The operational business history of three years.

Audited financials must project annual turnover greater than Rs.1C.
Proprietor Loan: Ideally suited for retail stores, traders, manufacturing units, and service providers.
Eligibility Criteria:
The minimum business operational history of one year.

Turnover greater than Rs.90K over the preceding three months.
Inventory Finance: It is an overdraft facility, or a rolling loan sometimes referred to as Pay Later, pre-approved loan, etc. You are free to withdraw funds up to a borrowing limit and restore the balance once again by depositing funds into the account.
Eligibility Criteria:
Business operational history of one year.

Supplier relation with the business should be at least three months old.

This loan is ideally suited for SMEs who have:
Large. Orders in the pipeline.

Bulk orders attract discounts.
Franchise Finance: This is a new-age business model using the Brand value of the franchisor to sell products.
Eligibility Criteria:
The operational business history of two years.

Minimum annual income of Rs.12L during the preceding two years.

The Franchise should belong to the following business activity:
Education

Beauty and Wellness

Food and Beverages.

Fashion and Lifestyle.

Sports, Entertainment, and Fitness.

Automobiles

Retailers

Dealership and Distribution.
Online Seller Finance: These are small businesses who sell their products in various established E-commerce marketplaces like Amazon, Flipkart, Snapdeal, eBay, Myntra, Jabong, etc.
Eligibility Criteria:
Minimum business operational history of one year.

Partnership with the Ecommerce enterprise for a minimum of six months.

Minimum sales of Rs.75K over the preceding quarter / three months.
Supply Chain or Invoice Discounting: Advance for percentages of the value of pending invoice when there are growing sales in the pipeline to ensure that the business is not out of funds.
Eligibility Criteria:
The minimum business operational history of two years.

Customer relation for a minimum of three months.

Minimum annual turnover should be Rs.1C.
Merchant Cash Advance: It is a recent trend where digital payment is the norm. You card swipe result consistent receivables, the value of which is converted into cash.
Eligibility Criteria:
The minimum business operational history of one year.

Card acceptance for a minimum of six months.

Minimum annual turnover should be Rs.20L

Minimum card swipe value of Rs.5L.

Minimum six settlements per month.
Fees and rates of Small business loan:
| | |
| --- | --- |
| Rate of Interest | Business loan interest is variable in a range up to 27% PA |
| Quantum of Loan | Up to Rs.2C |
| Processing fee | Variable upfront up to 3% of the loan amount |
| Tenure | In banks, it is longer, but in Fintech it is maximum of three years |
| Pre-closure | Mostly waived. |
Once the parameters of business loan eligibility are known, it is also important to know about the fees and rates to determine the cost of capital. Along with the tenure of the loan, it is sure to have an impact in determining if you qualify or are eligible for a loan matching your need.