Appsumo Zakeke Review & Price: AppSumo offers most of the useful software tools in deal every week. Using this opportunity any entrepreneur, small organization, and freelancers can develop their business. Likewise, Zakeke is a tool that is in the deal available this week in AppSumo.
Zakeke is a cloud-based, cross-platform visual ecommerce tool that lets brands and retailers offer live customization and 3D/AR functionality for their products. You can Use visual personalization with 2D, 3D, and AR models to accurately display product customizations and configurations.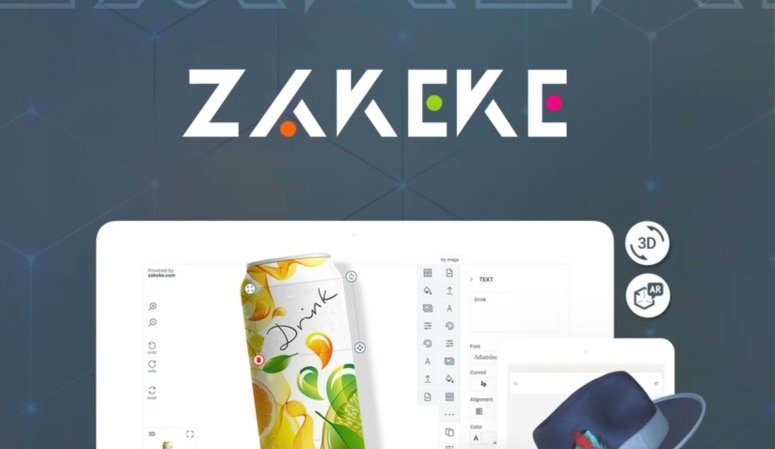 This tool define the customizable parts of the product and the rules on how your customers can personalize it. Customers can personalize items with text and images, plus modify elements, select colors, or choose materials, variants, and sizes. You'll be able to show customers the real effect of different printing techniques like DTG, sublimation, and screen printing.
Zakeke Features
Zakeke works on any device, with any custom item. You can Offer 3D and AR customization on any device—for all of your products. You will be able to rotate, zoom, and inspect products from every angle, giving them the closest experience to shopping in real life, without having to get dressed. The main features of the tool include
Customize items by adding and changing text, shapes, fonts, colors, dimension, orientation, uploaded images, artwork, and more
View realistic 3D models and see products in real size using AR, plus build different product versions with the configurator
This will be the best alternative tool to Threekit, KBMax, Configure One, InkyBay, and MyCustomizer. This tool suits best for Ecommerce businesses and agencies looking for product customization options that drive sales and automate processes.
Zakeke lets you automate your work with print-ready files in PNG, PDF, SVG, and AutoCad DXF formats. You'll access files through the user-friendly back office, where you can even define the multiple variants of a product and set configuration rules. Zakeke supports more than 80 languages to let you do business all over the globe.
With Zakeke, you can decide exactly how much you charge for each customization. The dynamic pricing lets you specify the product cost based on colors, setup costs, quantity, and more to make sure you have complete control. You can Easily add dynamic pricing based on customization options, or offer specific customer quote requests.
Zakeke Pricing
Zakeke makes it easy to provide fully customizable products that customers can preview in both 3D and AR for the perfect order every time. The actual price of the tool Zakeke is $108.00 but AppSumo offers it in a deal for low price $59 which will be a lifetime offer for a limited period of time.