Appsumo UIHUT Review & Price: AppSumo offers most of the useful software tools in deal every week. Using this opportunity any entrepreneur, small organization, and freelancers can develop their business. Likewise, UIHUT is a tool that is in the deal available this week in AppSumo.
UIHUT lets you download thousands of free and premium web design elements, illustrations, bootstrap templates, icons, and graphic assets. You can Download 15,000+ design and coding resources to build your ideal UI. It is a platform that let you access thousands of premium design and coding resources to make the UI design process easier.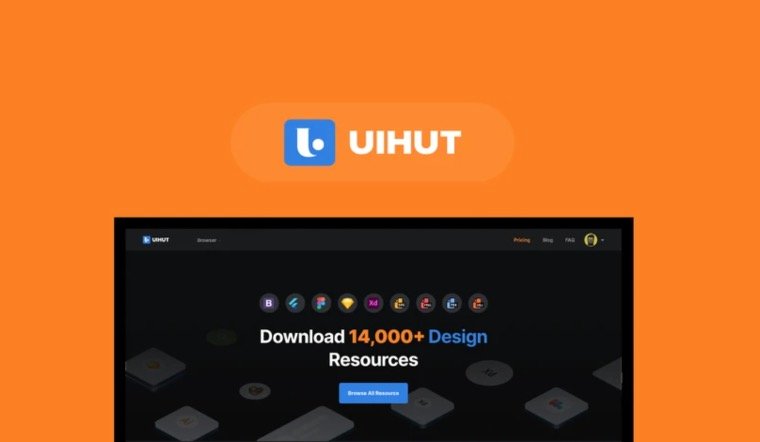 With UIHUT, you can easily build your website or application by getting access to useful, modern design resources created by professionals. You can use pre-built website templates, including design and code resources to kickstart your next website design project. You Get access to thousands of web design and web app templates as well as icons, illustrations, UI elements, and more.
UIHUT Features
The UIHUT site offers user-friendly navigation that allows you to seamlessly find what you're looking for when browsing the library. You can use the category filters to narrow down your search by type of design asset or niche templates. You can Find what you're looking for quickly and easily with UIHUT's user-friendly search feature and category filters. The main features of the tool UIHUT includes
Access thousands of design resources, including illustrations, bootstrap templates, and icons for your creative projects
Get the most popular and universal file formats like Figma, Adobe XD, Sketch, and SVG
This is the best alternative tool to UI8. Also, this tool suits best for Developers, designers, and digital entrepreneurs who want to build beautiful sites and applications faster.
UIHUT designers use industry-standard output formats so that you can easily adapt and remix designs. With UIHUT, you can even access all design files as layered and fully editable files. You can Download everything you need in all the popular design formats including Figma, Adobe XD, and SVB.
This tool lets you create mood boards where you can save all your inspiration. You can start with your project name and then save all your favorite design assets to the mood board. You'll be able to access it at any time from your profile. You Get inspired and create your own mood board to save all your favorite designs.
UIHUT Pricing
UIHUT opens up a world of thousands of web templates, app templates, illustrations, icons, UI elements, and other design assets. The actual price of the tool UIHUT is $2900 but AppSumo offers it in a deal for low price $79 which will be a lifetime offer for a limited period of time.