Recently Vijay's next movie after Master block Buster movie, new movie title as BEAST. Vijay joint with Director Nelson. First look launched on today by production company Sun Pictures at 6PM. Vijay Fan's waiting for the title and first look. Sun Pictures announced launch on Vijay's Birthday eve on twitter.
Director of the movie Nelson birthday is on today 21 June. And Actor Vijay birthday is on tomorrow 22 June. Sun picture and director announced the first look of Vijay'65 will launch on today at 6PM. Vijay fans were waiting for huge launch. Nelson's third movie joint with Vijay. Title and first look will release today. Huge party for Vijay Fan's.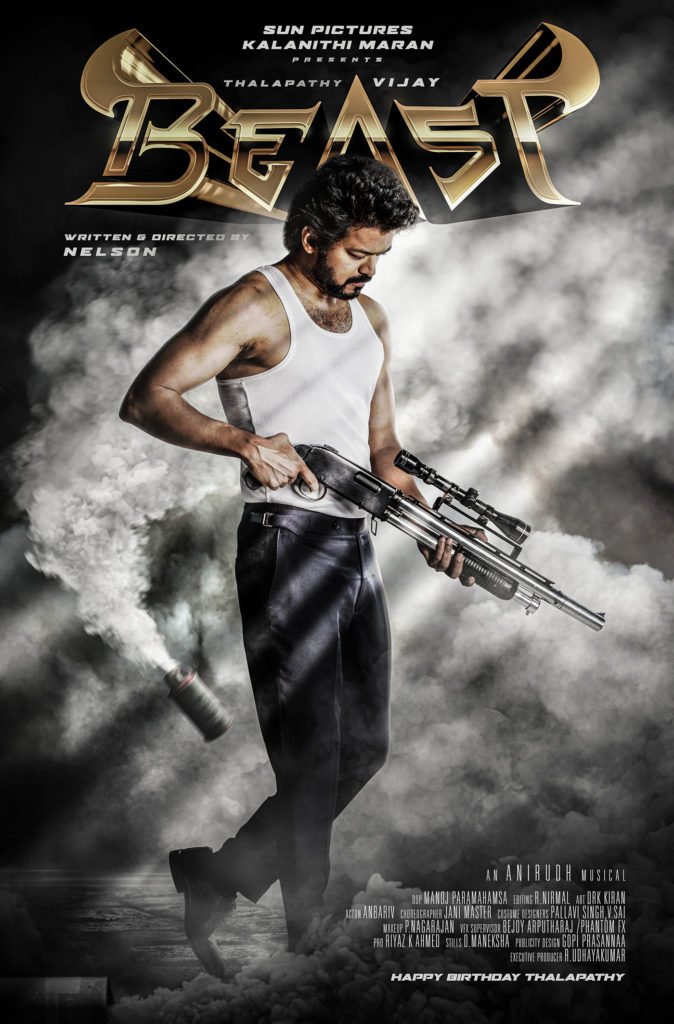 Thalapathy 65 poster is leaked and title has BEAST. Vijay 65 movie name BEAST directed by Nelson produced by Sun Pictures. One of the top Kollywood stars Vijay going to celebrate his birthday on 22nd June. He is next stepping into his 47th year in his life. The superstar enjoys major love and affection from his fans. He is the only hero who has a large number of fans in South India.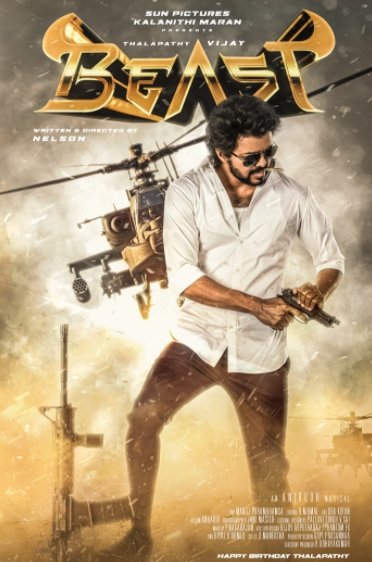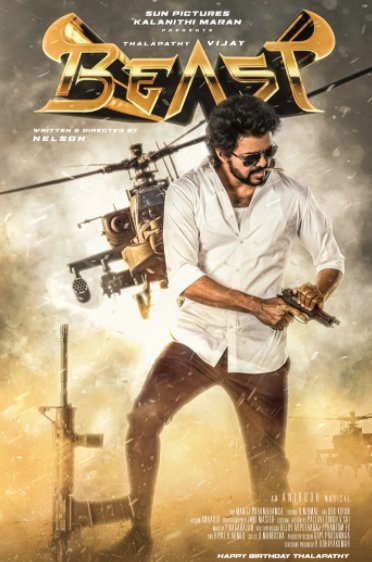 Fans have started sharing specially designed posters and display pictures to celebrate the stylish star's Vijay birthday. Earlier this year Master had released in the pandemic situation and got a huge response from all over the world. Vijay has committed to the next film named Thalapathy 65 produced by Sun Pictures. Thalapathy 65 team is going to reveal the first look poster and title on his birthday. Thalapathy fans have started to celebrate Vijay's birthday on social media.