NoBroker, a Bengaluru-based real estate renting and buying platform has raised $210 million as a part of its Series E funding round led by General Atlantic, Tiger Global Management, and Moore Strategic Ventures on Tuesday.
A Unicorn is a startup privately held up with a valuation of $1 billion and more. NoBroker making it the first property tech and real estate startup to achieve unicorn status by reaching the valuation of $1.01 billion. With the current fundraising, the company has raised $361 million to date across several equity rounds.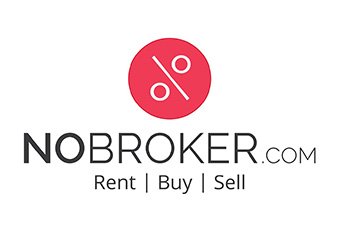 NoBroker will use the proceeds from the current fundraise to expand its network across 50 more Indian cities over the next two years. It will also invest heavily in expanding its technology and product function. The company functions with 150 employees across its tech and product functions and they plan to establish this count double the time over the forthcoming years.
The seven-year-old startup provides a tech-based brokerage-free real estate platform, which allows users to buy and sell as well as rent properties across six metros – Bangalore, Mumbai, Pune, Chennai, Hyderabad, and Delhi-NCR.
We are in a business in which you can't multiply 10-times within a month by giving cashback, but once you have built something, nobody else can snatch it from you within a month, so basically, it takes time to get built, but once it is built, it's a very strong business
In terms of usage of funds, they emphasized that the funds will be utilized to make our technology team much stronger, expanding to 50 cities in the next 2-3 years, and we are going to aggressively invest in our community NoBrokerhood application.