Extending up from the counters in the area around the sink and stove, the primary purpose of the kitchen backsplash is to protect the wall from damage due to water splashing or grease splatter when preparing food or cleaning up after a meal. However, Pacific Palisades kitchen designers see the backsplash as more than simply functional. It is a way to improve the overall aesthetic of your kitchen by adding eye-catching visual appeal. If you are thinking about adding a backsplash to your kitchen in the new year, here are some ideas to help you make decisions.
1. Extend the Backsplash
Traditionally, a backsplash only extends a few inches up the wall. However, not only does this not provide sufficient protection from grease splatter while cooking, it also looks a little tacky and underdone in a kitchen. Los Angeles residential interior designers recommend at least 18 inches of backsplash in your kitchen if you don't have upper cabinets in the area where you are installing it. If you do have upper cabinets, the backsplash should extend up to the bottom of them so that there is no bare wall in between.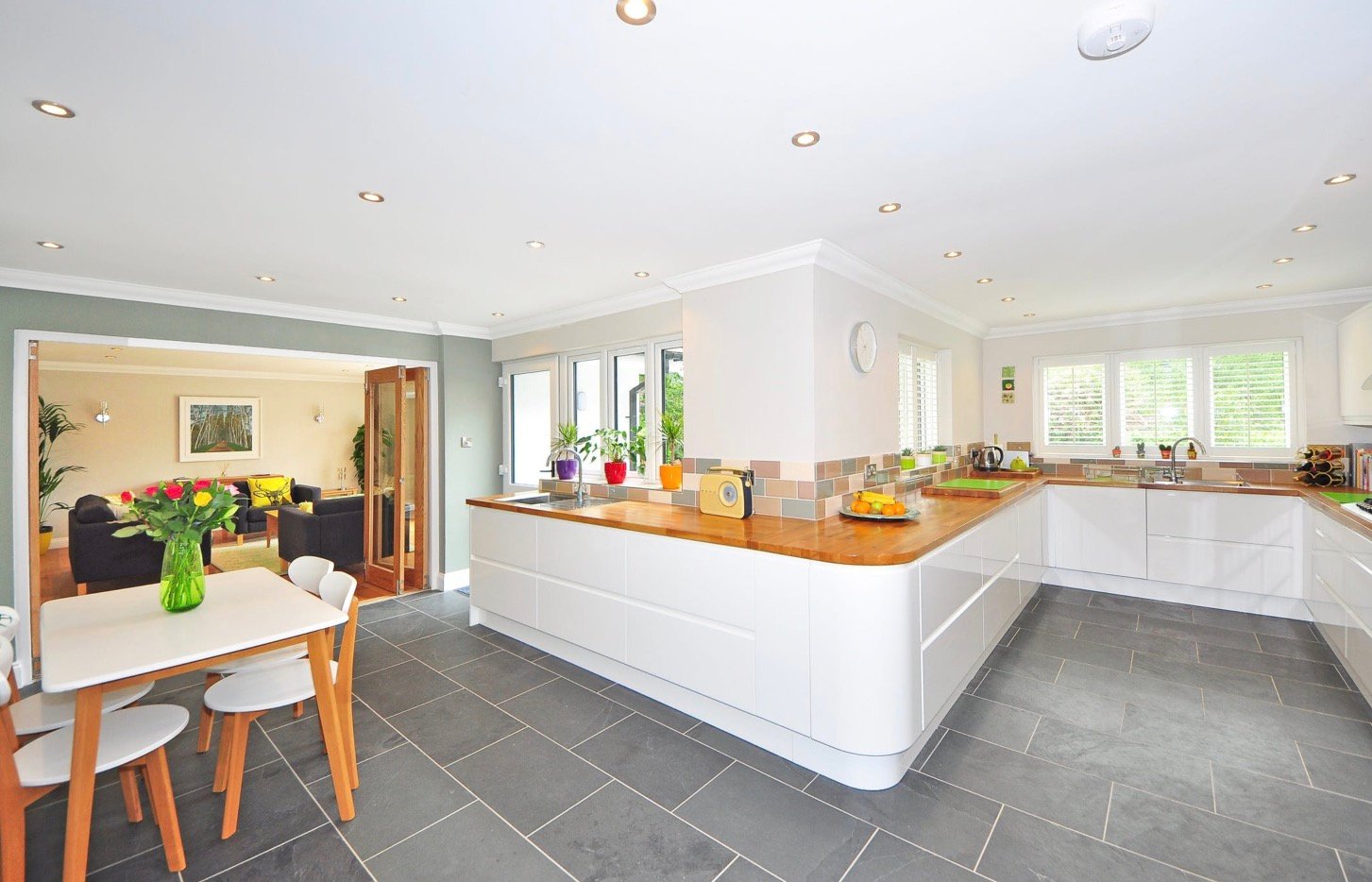 2. Choose Organic Materials
While kitchen backsplash tile is traditionally uniform, you can add an artisanal touch to your kitchen by choosing handmade tiles in organic materials. When tiles are handmade, each has a little variation, which adds character and depth to your kitchen.
Another option is to forgo the tiles altogether and choose a slab of natural stone for your backsplash instead. Marble automatically adds a touch of elegance to a kitchen, and each slab is unique so you get a one-of-a-kind look. It also incorporates well into a range of kitchen styles, from the traditional to the modern. The downside of authentic marble is that it tends to be rather expensive. Fortunately, there are other natural stone options that are just as beautiful and unique.
3. Consider Unusual Shapes
Most kitchen backsplash tiles are either square or rectangular. Because this is commonplace, people may not take notice of it. If you choose a shape that is a people do not expect, your backsplash can draw attention to itself in the best possible way, enhancing the beauty of your kitchen.
4. Reflect Your Personal Style
Don't work too hard trying to incorporate the latest trends. A popular color or pattern may be popular now, but in a few years, it may start feeling dated. Even design professionals cannot always agree. One may say that a backsplash made of traditional subway tiles is timeless, while another may say that it is past its prime. Ultimately, you are the one who is going to have to live with your decision, both now and in the future. Therefore, your kitchen backsplash, and really, your entire interior design concept, should reflect your own personal style rather than trying to follow the trends too closely.
Part of the job of kitchen designers Santa Monica is to understand your personal style and figure out how it can apply to areas of the house that you may not think much about, such as the backsplash.