Kaspersky Total Security is a comprehensive security solution that offers protection against malware, phishing, and other online threats. It comes with a wide range of features including antivirus, firewall, parental controls, and password manager. In this review, we will take a closer look at Kaspersky Total Security and evaluate its performance and value for money.
Kaspersky Total Security Features:
Kaspersky Total Security is packed with features including:
1. Antivirus: Kaspersky Total Security uses advanced technology to detect and remove malware, Trojans, and viruses.
2. Firewall: This feature monitors incoming and outgoing traffic and blocks any suspicious activity.
3. Parental Controls: It comes with advanced settings that allow parents to control their children's internet activity.
Click Here to Buy Kaspersky Total Security for 425 INR  
4. Password Manager: Kaspersky Total Security includes the Password Manager that stores all the user's passwords in one place.
5. Secure Connection: This feature encrypts the data you send and receive online.
6. File Protection: It helps protect important files by backing them up and encrypting them.
7. Anti-Phishing: This feature detects and blocks phishing attempts before they can do any damage.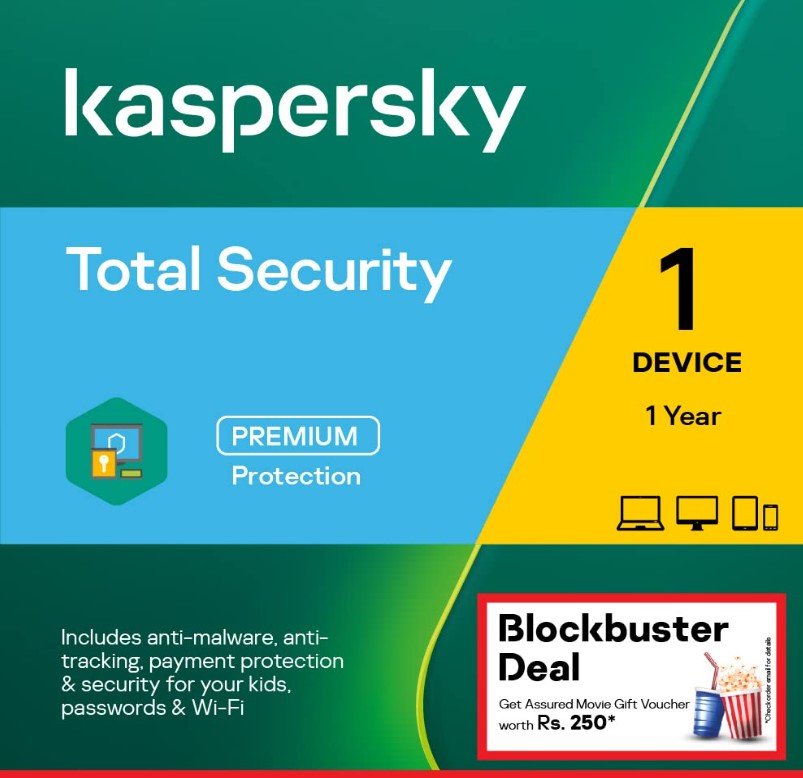 Performance:
Kaspersky Total Security has consistently scored high in independent lab tests for its antivirus protection. It has been awarded high marks for malware detection and removal. However, some users have reported that it can slow down computer performance.
Value for Money:
Kaspersky Total Security is one of the more expensive security solutions on the market. However, it is worth the price considering the number of features it offers. Additionally, Kaspersky offers a free trial for users to test the software before making a purchase.
Pros:
1. Excellent antivirus protection
2. Comprehensive feature set
3. Strong parental controls
4. Password manager
Cons:
1. Can slow down computer performance
2. Expensive compared to other solutions
Kaspersky Total Security is an excellent choice for users who require comprehensive antivirus protection and a wide range of security features. However, it may not be suitable for users with low-performance computers due to the potential slowdown caused by the software. Overall, it is worth the price for users who require advanced security features.