Beast Third Look Poster: After Master movie, Vijay committed in his 65th movie titled as BEAST on yesterday. After a long suspense maintained by film crew, First look and second look poster of the movie released yesterday. Poster released by production company Sun Pictures on Yesterday evening 6PM and today early morning 12AM. To celebrate the star Vijay Birthday with his Fan's following.
June 22nd south Indian Actor THALAPATHY VIJAY's Birthday. To made the day special, title and first look released yesterday. Huge response in social medias twitter by his fan's. For the news update on Title as well as first look and second look poster of the movie. The before night Beast made a huge trend in twitter and Facebook.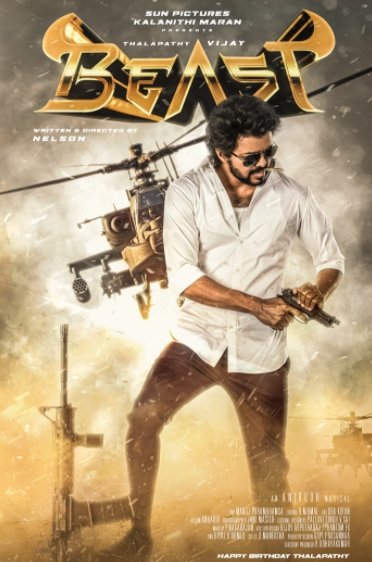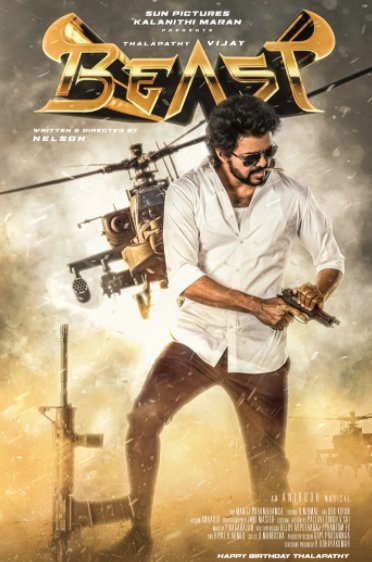 Continuous to the movie update on Thalapathy 65 in order to Title, mass first look and second look, cast details. Sun Pictures told in their tweet "Idhu inum mudiyala, inime dha arambamey!". It means it's not a end, just begins.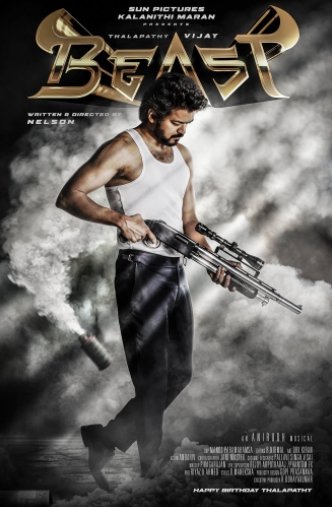 As on today, Thalapathy Vijay birthday. The hash tag #happybirthdaythalapathy trends in google and twitter. Thanlapathy is committed with Thalapathy 65 and Thalapathy 66. Thalapathy 65 titled as Beast a Tamil Movie from Director Nelson. And Thalapathy 66 committed with Telegu director.
Beast Third Look Poster:
Sun picture announced that its a beginning and start to release the news of Beast. Fans were waiting to see the Beast Third look poster. Live updates will release here.
Click here to See Beast Third Look.